WELCOME TO ADVANTAGE RESOURCES INC.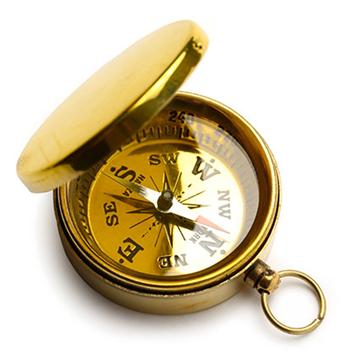 Advantage Resources Inc. is a Veteran-owned business. We are the premier provider of Strategic Planning, Business Development, Operational Management, Executive Advisory, and Executive Leadership Coaching services for privately owned businesses. Our goal is to provide the most effective business development services to privately owned businesses in the commercial and government services sector.
Our experience in building and growing businesses is extensive, and our network of associates in various related fields places us among the very best in the business development and Executive Advisory services market.
Our mission is to harness the experience and expertise of our network of professional business development and business services partners and associates to help our customers efficiently and effectively grow their business in any business environment.
Advantage Resources uses proven methods and tools to help private business owners create a path to success through Strategic Planning. We then work directly with them on a continuing basis to help implement that plan and achieve their vision.
Our Executive Advisory services are unique and personal. We may start as your "Executive Advisor," but we will quickly become - as we have with all our clients - your "Trusted Advisor."
Advantage Resources employs tools specifically designed for, and by, private business owners through our TAB Central Alabama subsidiary.
We work directly with your team and we Teach, Coach, Train, and Mentor them to be World Class, Dynamic, and Adaptive in today's business environment.
Whether your business is just starting out, or has been around for a while, we help you "take it to whatever level you desire."
Helping Businesses Do More
If you have ever felt that you needed a way to grow your business more efficiently and more effectively, here is the first step. Give us a call (205) 979-9174 to discuss any of these services in detail and how they could assist your company.
Mission:
Advantage Resources is committed to providing the highest quality professional consulting services to small businesses in order to help them effectively and efficiently grow and prosper.
Our Credo:
We believe our first responsibility is to our customers and their immediate needs and requirements.
Our services will always be of the highest professional quality and performed in a friendly, collaborative manner. Customers needs and requirements will always be promptly and effectively completed to the highest standards.
Values:
Passion for Business: Passion for Service
Stewardship
Integrity
Reliability
Dependability
Commitment to the organization; Commitment to others
Doing more than is expected
Duty
Honesty
Loyalty
What Our Clients Say
Mike Kozlik is my Executive Advisor (Business Coach) and he has been extraordinary in guiding me to developing a well thought out and actionable plan to grow my business.His insights, from his incredible depth of experience, is unmatched and I truly recommend that any business owner find the time to reach out to him and access his knowledge.
- Jarrod Hart, Zippyshell
What Our Clients Say
I've thoroughly enjoyed my time working with Mike, and came to know him as a truly valuable asset to absolutely any team. He is honest, dependable, and incredibly hard-working. His knowledge of business, and expertise in creating and implementing systems, was a huge advantage to our entire organization.
- Brandon Plowden, Granite Transformations
Sign Up For Our Newsletter
Get the latest news and information from Advantage Resources Inc.
PS: Don't worry. We won't share your email with anyone. We hate spam too.